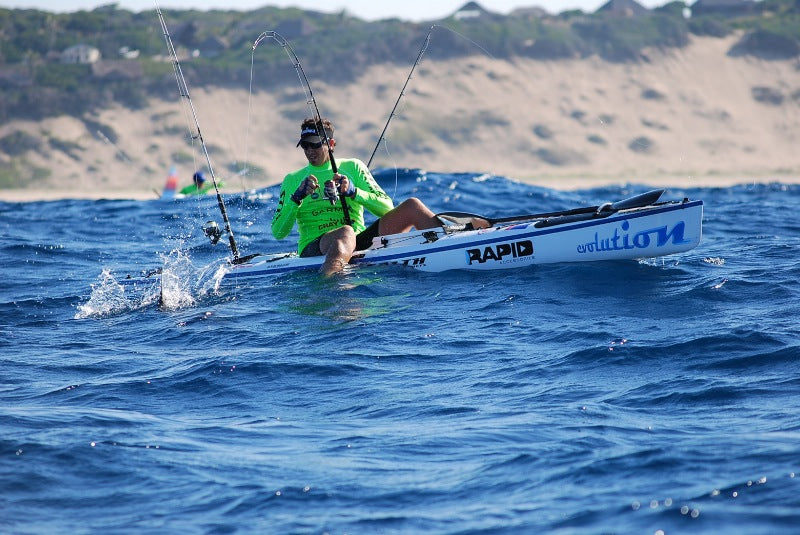 Getting Into the Best Offshore Fishing Kayak Built has never been easier
Getting your bum into the saddle of a Stealth has never been easier – with an assortment of initiative's aimed to help you get the craft you want, when you want it.
In order to help get you into the Kayak you want – whether it be your first Stealth or your seventeenth – we offer the following:
---
Trade in deals on any brand of kayak.
Demos and Tests at your convenience
A huge Range to choose from
Finance and Rental options
Australia Wide Shipping
Great Back up Service and a No Quibble Warranty
Trade In's
We recognize that many of those looking to get into a Stealth may already own a kayak. Our Trade in system is quick, easy and fair.
Once we have done a quick valuation of your craft ( whatever make and model it may be) we will provide you with a changeover price on the model you wish to purchase.
Making it easier for you to enjoy the fun of buying a new kayak, without the hassle of having to deal with selling the old one.
---
Demos and Trial Paddles
We understand that one kayak will not suit every  paddler – so we encourage you to set up a test paddle with us – so that you can see for yourself which model will suit you and your needs best.
Simply Email dennist@kayakspecialists.com.au and with a little bit of notice we can get you out for a test.

We recognize that not everyone is based in South East Queensland and where possible we will try find a local Stealth Rider in your area who may be willing to show you their ski – or even take you for a test.
---
A huge Range to Choose From
Once again – we know that one model will not suit everyone's needs so we stock the entire range of Stealth Kayaks so that we can offer the one best suited to you
We have a new Plastic Stealth kayak
We have performance fishing craft:
Fisha Range
Profisha Range
Surf Fisha Range
We stock Recreational kayaks
We also have the ability to get Carbon Fibre and Carbon Kevlar kayaks made should that be up your alley.
---
Financing your next adventure:
Getting into one of our skis is extremely easy with an in-house finance option available.
Simply put down a deposit and pay the kayak off monthly over a period of 1 year.
And if you want – put your accessories and paddles on the finance too.
Here is an example:
Lets say you wish to Finance an Evo 465 and a Carbon Fibre Paddle. The Retail price on this would set you back $ 2810. With our Finance option you would pay:
Deposit of $ 732.50 ( which includes an Admin fee of $ 30). This can be paid with cash/Cheque etc or with value of a kayak that has been traded in.
A monthly repayment of $ 187.88 which is debited on the first of every month for twelve months.
Want to Pay a bigger deposit to reduce the repayment amount – No Problem.
Want to make voluntary payments to pay it off sooner – No Problem, and no hidden extra costs for doing so.
Want more information – simply drop me an email  dennist@kayakspecialists.com.au and I will provide you with every bit of info you may need.
---
Australia Wide Shipping:
We ship to all areas in Australia – simply get in touch and I will provide you with a quote.  Obviously certain areas are going to be cheaper than others so if you are a bit flexible there may be cheaper options.
---
Back Up Service and Warranty
Whilst we are confident that our skis will leave here and perform the way they should – we happily offer a 12 month no quibble warranty on manufacturing defects. We want satisfied customers and do everything within our power to achieve this.
We have in house repair facilities and guarantee that we will be the most cost effective solution for repair jobs that are not covered under warranty.