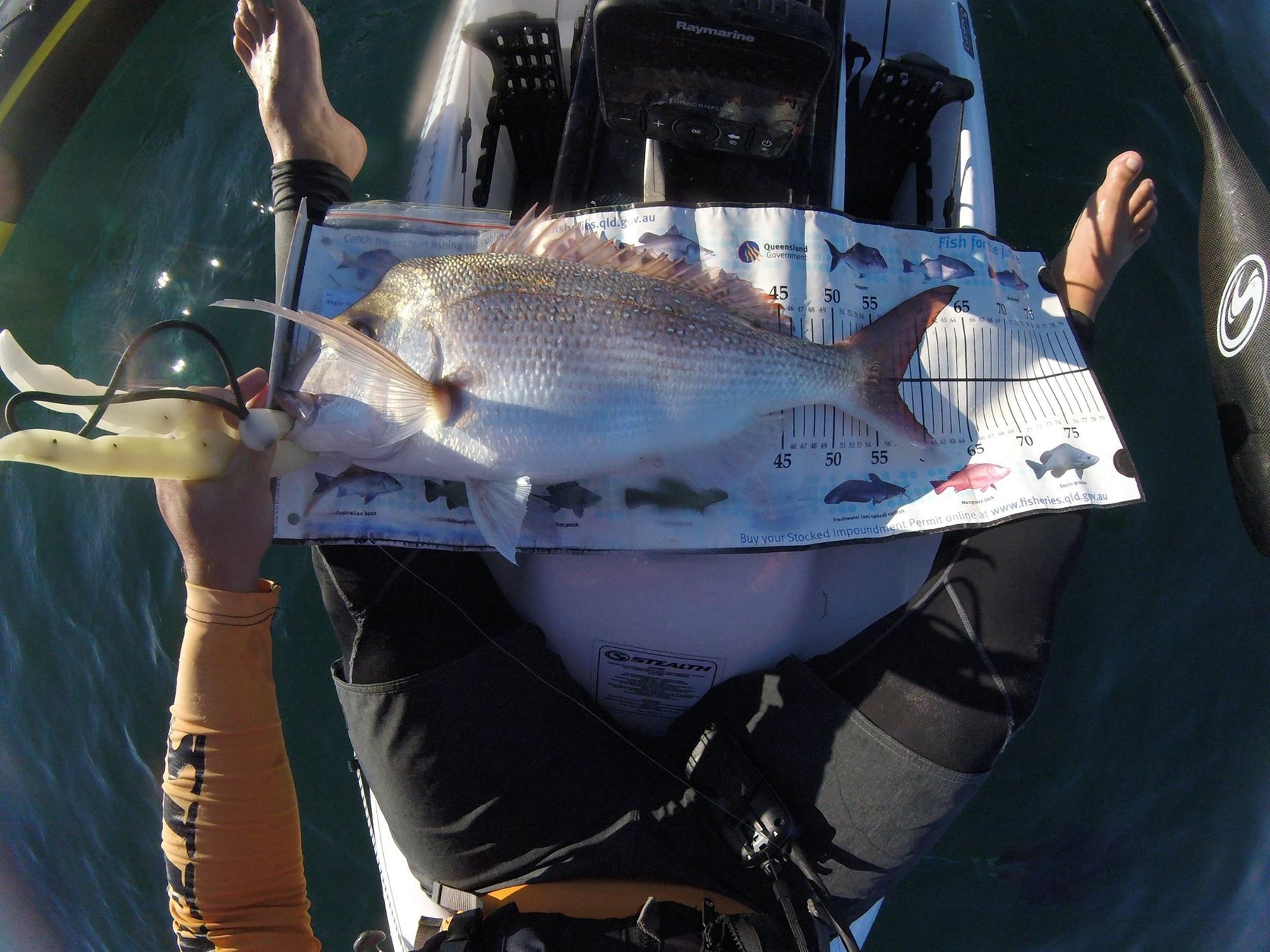 Dave Irvine Memorial Snapper Classic
I was forntunate enough to head down the coast to Coffs Harbour to fish in the Dave Irvine Memorial Snapper Classic on the weekend.
Rokkit Kit and Ant were my companions in the vehicle and on the water as part team Stealth Kayaks. We met up with Tommo and Paul - from Team Wetnutz - who were kind enough to have us over for a Saturday night Braai ( BBQ).
Whilst it is a boat comp - the kayak section is growing and certainly an enjoyable event for me - given that I usually have to sit on the beach at our comps :)
Ant making sure he gave the Rock Cod a Run for their money.
Paul ( Yaqdog ) took out first place in the kayak section with a dozen or so snapper of various sizes.
The comp is quite unique in that prizes are all lucky draw including the boat prize. Winners are awarded trophies and Bragging rights.
Thanks to all the guys and girls involved - I had a blast.
65 cm Snapper on my lap - Paul Hooks up right next to me. Pretty Pink Paddling Pants.
Tommo's enthusiasm for Soft Plastic Fishing really helped us motivate ourselves on the water :)
RokkodKid