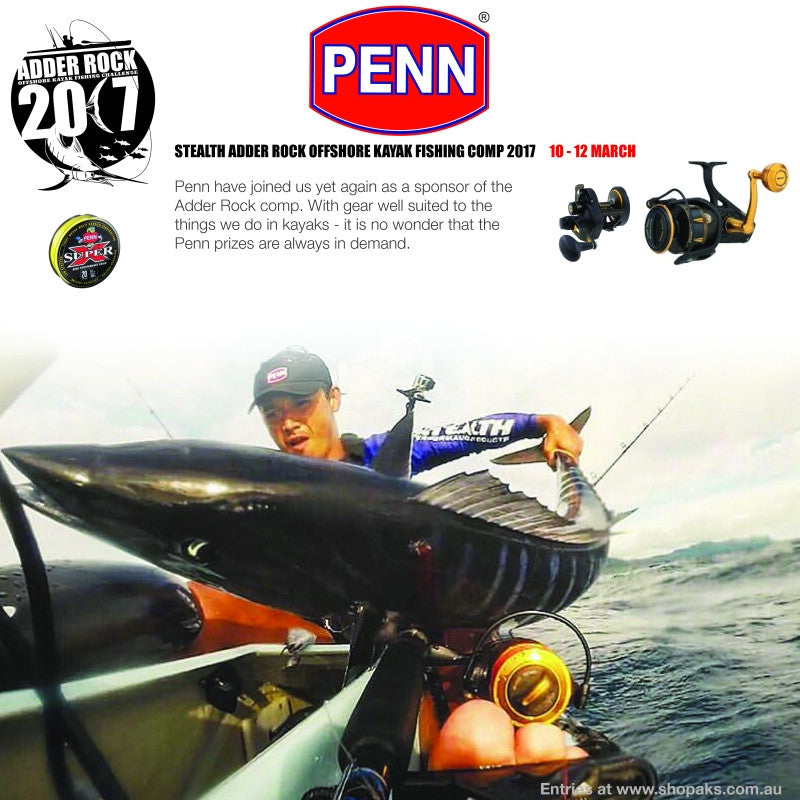 Penn a Sponsor of the 2017 Stealth Adder Rock comp.
Penn have again joined us in sponsoring the Stealth Adder Rock Offshore Kayak Fishing Comp.
Penn have sponsored this comp a few times before, with a fair few entrants using their winnings from Previous years to wrangle some great fish.