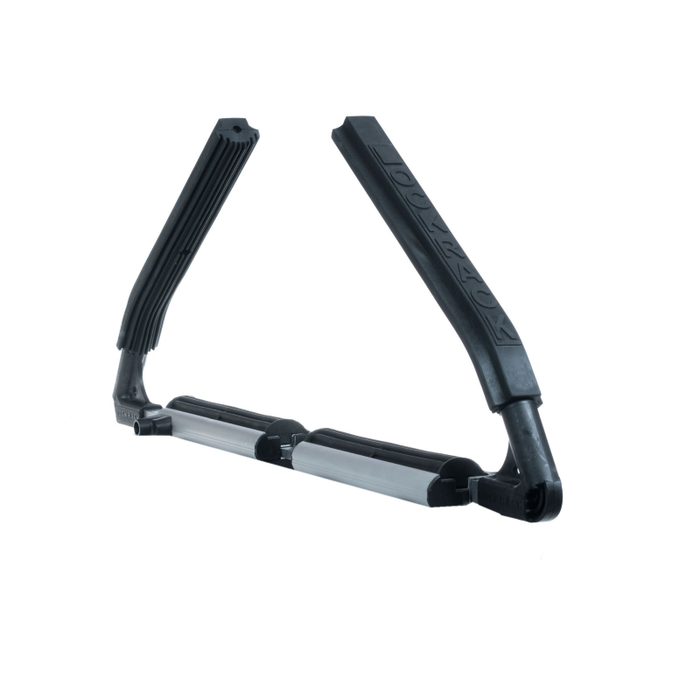 Lockrack Surfski X Series - Adjustable Base
Original price
$198.00
-
Original price
$198.00
The All new Surf Ski X-Series is designed to hold a single craft – surf ski, smaller kayaks and other smaller craft. The base is adjustable in width from 40cm to 50cm with included space bar. Manufactured to the highest standards using rust-resistant materials.

What's included in your order:
Set of 2 x locking Surfski racks
4 x Rack Arms
2 x Rack Bases each with an adjustable base width of 40-50 cm
Set of Keys
4 x Rack attachment sliders to attach to any factory roof racks with an accessory groove on the top or aftermarket racks like Thule, Whispbar, Rhino Racks or ProRack crossbars.
Installation instructions
*Rail protector option available.
Arm height is 29 cm.
Less wind drag than competitors.

All components are rust resistant.

Stainless steel attachment to roof rack.

Designed to attach to most makes of roof racks.

Facilitates single person handling even in extreme windy conditions.

Arms are interchangeable - only one base set is required.

Arms fold flat when not in use or can be completely removed and stored.

Arm width can be adjusted in and out to accommodate most craft.

The elbow of the Lockrack is made of glass filled nylon, which is extremely strong.

The lockable arm adjustment pin is made of aluminium and has been tested to 800kg.

The UV stabilized arms are non-slip, weather-resistant and soft on all crafts.