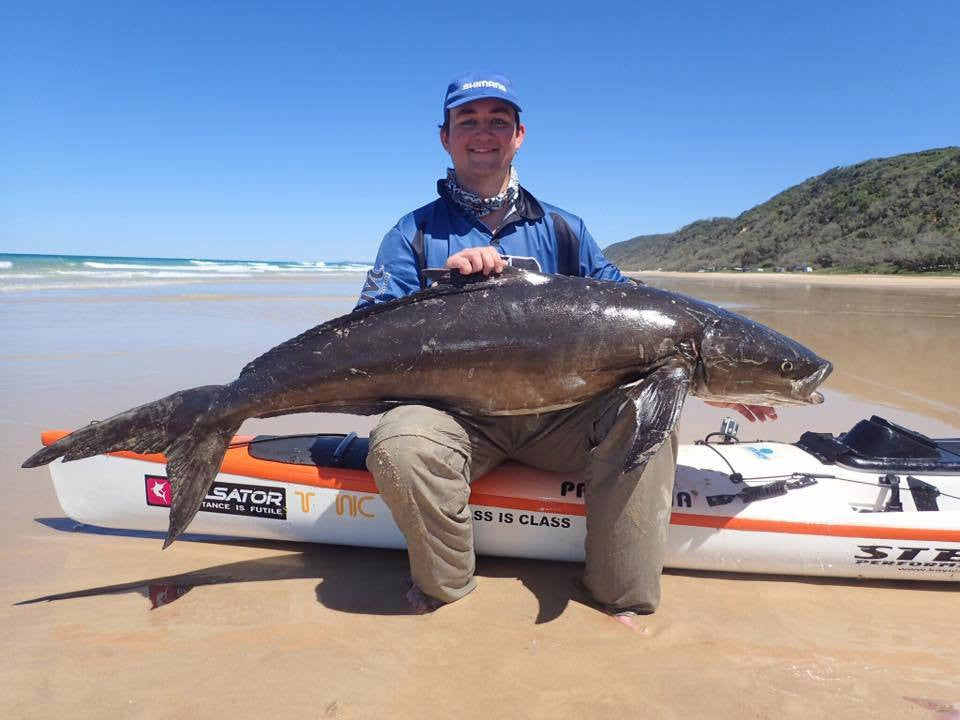 Cobia on the Chew
Many of our facebook followers would have seen some of the Epic Cobia catches being posted.
But for those that missed it - here is what you need to know.
Owen Gray showed us how it was done with this enormous Cobia caught on the Sunshine Coast.
The fish is estimated at over 35 Kg and is nothing short of Spectacular.
Following suit Sam Boulden, Chris Cooper and Chris Storey put some Cobes in the hatch:
And then Jarrad decided to mix things up by getting another Longtail for the season.
Well done to all the boys on these great catches - well deserved.