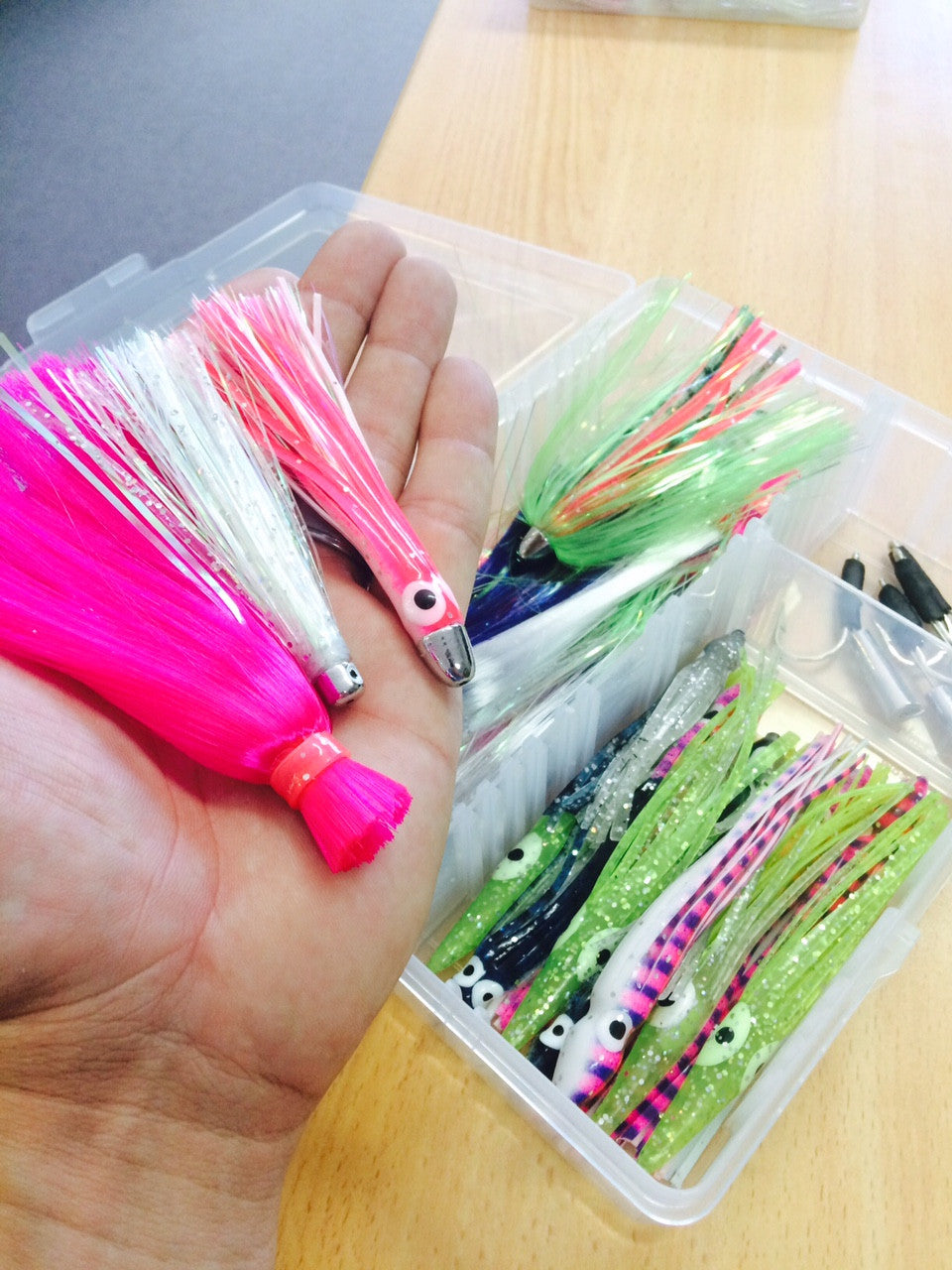 New Pulsator Mixed Boxes Available.
We have been selling quite a few of the Pulsator Duster Boxes as well as the Vinyl Boxes. They come jam packed with some great gear - so we decided to add another couple of pulsator boxes into the mix.
The new Summer box is a mixed box perfect for those who like a bit of variety. It features the Mono Couta Dusters - which are very attractive dusters, Couta dusters in both the inner and outer vinyl styles as well as mini eyes in an outer vinyl, which create a great little bubble trail.
Also in the box is a couple packs of the Chin weights as well as three packs of Vinyl Skirts and one pack of the Mean Machine Vinyl skirts. Save $25 when you purchase this kit at only $ 45.
All round it has quite a bit to offer your aresnal of gear for targeting species like Mackerel, Tuna and even small Billfish. 
The next new Box we have on offer is the Pulsator Medium Duster and Vinyl Box - this is essentially a mix of the Duster box and the Vinyl box but at an even further reduced price of just $ 35 - saving you $ 32.50 overall.
It features 5 Couta dusters and 5 packs of Vinyl Skirts - Ala perfect for your summer arsenal.