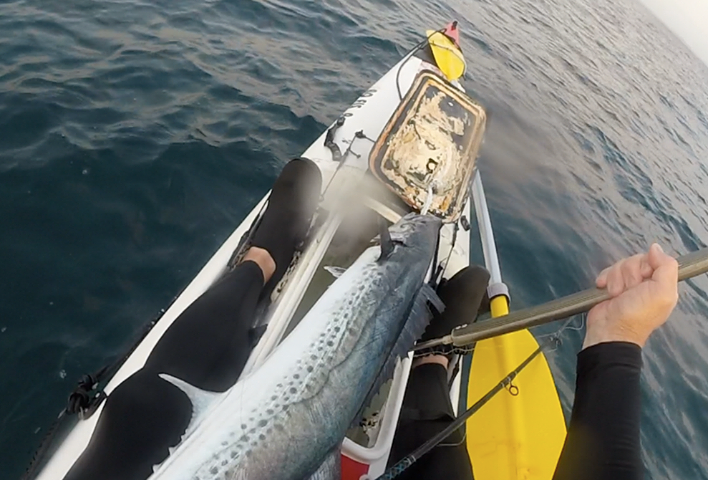 Tribe Tournament Trip Report - Chris Carney
Who: Woodsy and Carnster
When: Thursday 2 Jan 2020

Started the morning at 4:30am getting smashed trying to get out.
Regathered and made it out to jig a few live yakkas.
Rigged them up with 38lb wire with single hoodlum 5/0 and size 2 vmc treble 6x strong.

Paddled around and got bitten off, but then hooked a big 111cm Spotty (thought it was a Spanish).
Woodsy saw a BIG Shark.
Put the livies out again and boated a 117 Spanish.
Woodsy and I missed a few with Woodsy getting dusted by a BIIIG Kingy.
Contacted DPI as they had asked me for the frame of a big Spotty; both Mackerel are now in the freezer for them to collect.


Carnster
_______________________
Editors Notes: Spotted Mackerel over 110 cm, scores 2 points per Cm so is the fish scored in the comp.