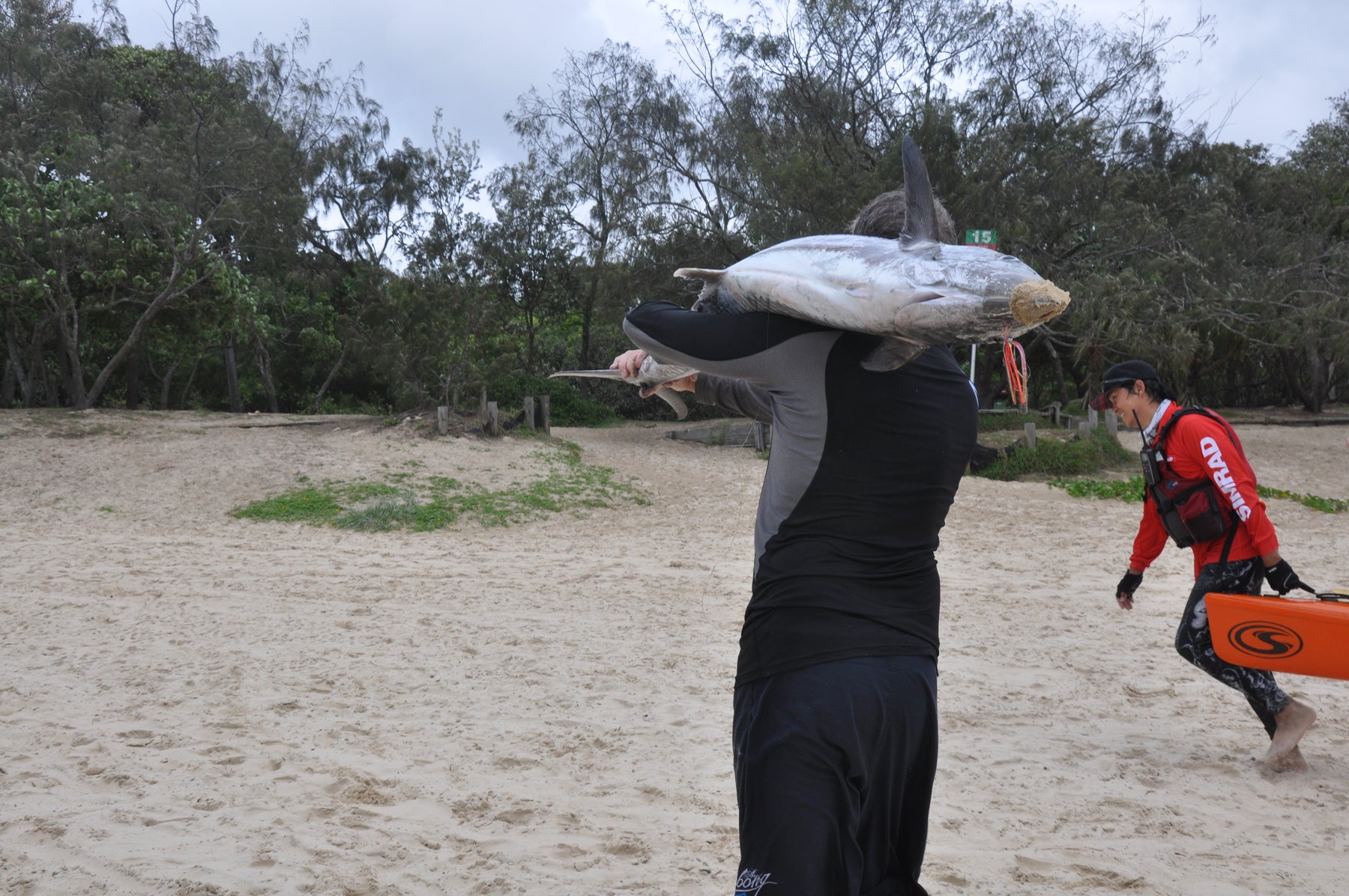 Noosa Starlight Comp 2019 Report
For most of the offshore kayak fishing competitions that we hold, contrary to popular belief, the main focus of the day or weekend is rarely just about the fish. Sometimes it can take a few goes to realise it, but without a doubt no matter how many big pelagics people do or don't slide into their hatches on the day, the fish aren't the bit that you'll remember once the prize giving wraps up and you drive home to clean off your gear for next time. What matters is the community of fantastic, like-minded people that are brought together at these events who all share a passion for heading out into blue water under their own steam and the 2019 Noosa Starlight Kayak Fishing Challenge took that spirit to another level.
Camaraderie on fire as always!
The competition was conceived after the Tocknell family lost one of their own— Tom's granddaughter Gabriella— to Spinal Muscular Atrophy (SMA) last year. The idea was to engage and grow this fantastic community by hosting a competition that would change as many lives for the better as possible by putting $5000 up for grabs for the victor while raising awareness for SMA and money for the Starlight Foundation— a charity which makes some of the darkest times for families that little bit brighter.
All up, we received 109 entries which makes it AKS's biggest comp to date and it was fantastic to see so many old and new faces all coming together for such a great cause. A massive thanks as always goes out to those who travelled long distances to attend and to those that couldn't make it, we missed you!
The carpark was pretty full in the end hey!
Thanks also go to all of our awesome sponsors who we couldn't have had a successful competition without. 
Upon launching, competitors were greeted with some beautiful calm seas and an easy launch early on but this did not last long after everyone raced into the water and started gunning it out to their chosen area. A storm front which spent a good hour ominously drifting towards the entire field from Double Island Point brought with it heavy winds and some good drizzles of rain transforming the fishing area in Laguna bay and beyond into some of the messiest, choppiest waters that many would have paddled in before. 
Whitecaps breaking on top of kayaks was pretty standard for the day. Not easy going!
Many got caught out wide at Sunshine Reef and faced a long, hard slog back to shore while those who headed north to the Halls area zipped back in about 20 minutes flat! Quite a few people— both seasoned anglers and newer blokes alike— had a few mishaps and spills and ended up in the water. For most it was a brief swim, but some were in definite need of assistance and we'd like to take yet another chance to thank all of the guys that helped them out.
Weeksy did extremely well to recover from this.
Gary Mathias's loan of the jetski was invaluable and Brad White, Paul Pallet, Tommie Strydom, Brian Hughes and a few others are absolute legends for lending a hand to other paddlers who needed it. Alan Agyik and Gary Mathias also picked up a few guys that needed to land at Sunshine beach once conditions worsened, so again, hats off. Thanks also goes to all of the competitors who stayed within their limitations— everybody made it back in one piece which is without a doubt the most important success story of the day. We've certainly learned some lessons for next time as well.
On the fishing side of things, it was a fairly slow comp given the incredibly tough conditions and every fish landed (even the mac tuna) was well earned.  18 fish were brought back to the beach in total between 15 anglers, with 9 Longtail Tuna, 5 Spanish Mackerel, 2 School Mackerel, 1 Mac Tuna and one Grass Sweetlip making up the tally. The scoreboard ended up as follows with competitors only weighing their largest fish:
Paul Weeks - 20.95 kg Spanish Mackerel
James McGregor - 12.00 kg Longtail Tuna
Chris Carney - 10.75 kg Longtail Tuna
Roger Louw - 9.95 kg Longtail Tuna
Alan Agyik - 9.25 kg Longtail Tuna
Tommie Strydom - 9.20 kg Longtail Tuna
Jarred Rodgers - 8.40 kg Spanish Mackerel
Matthew Fisher - 8.25 kg Spanish Mackerel
Sean van der Walt - 7.90 kg Spanish Mackerel
Rylin Richardson - 7.15 kg Spanish Mackerel
Gavin Visser - 6.75 kg Lontail Tuna
Phil McGregor - 6.70 kg Longtail Tuna
Nathan Rogers - 5.20 kg Longtail Tuna
Boris Laffineur - 4.23 kg Mac Tuna
Davage Holt - 3.05 kg Grass Sweetlip
Chris Carney in 3rd place walked away with a massive prize pack for his efforts
The Carnster's efforts!
James McGregor scored $1000 cash for 2nd.
James and Phil with their haul
A big congrats and thanks goes to Paul Weeks who not only battled hard to land a cracking Spaniard to take out the competition in style, but also donated a significant portion of his winnings back to the Starlight Foundation. 
Champion!
The other big ticket item on the table was, of course, the lucky draw Profisha 525. Numbered ping pong balls were drawn out of a bucket and Greg Warren popped out of the crowd as the winner after a bit of healthy suspense and confusion. Greg is quite small in stature so we made the offer afterwards to swap it down to something which will suit him far better in the form a Stealth Profisha 475. He, being the unstoppable force of good that he is, has offered to swap in his old kayak instead of taking the prize outright and the money that will be made from the sale of that will, again, be going straight back to the Starlight Foundation.
Greg Warren (Centre), Brandon Archbell and Hayley Archbell (Parents of Gabriella)
It's these kind of actions that truly illustrate how fortunate we are in this sport to be surrounded by so many great people.
All in all, the 2019 Noosa Starlight Challenge was easily one of the best that we've hosted. There were trying moments and both the conditions and fishing were tough, but to have so many people coming together for a worthy cause over a common passion was nothing short of inspiring and we hope to see this event continue and grow in future years!
Weeksy's Beast!
Thanks,
The AKS Team.