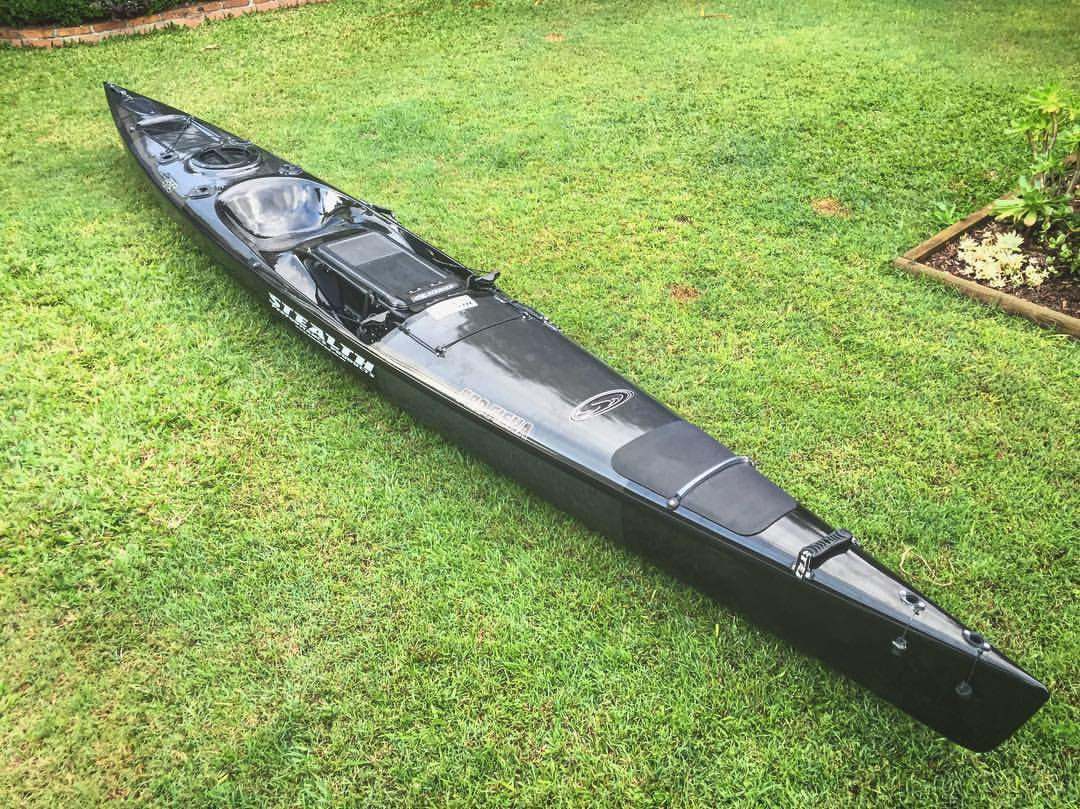 Rokkit Kit's New Carbon Profisha 475
Rod has a new weapon - this video goes over the gear that he uses and shows some of the modifications he has done to make it suit his needs best.
So straight from the horses mouth 
" The opportunity to replace my old fishing ski came up recently and with the help of both Stealth Kayaks and AKS in Australia an order was placed for the offshore fishing kayak of my dreams.

In this video we run though the stock carbon fibre Stealth Profisha 475 and talk about some of the reasons I chose it as my preferred kayak for surf launching and offshore fishing. We also kit it out with some basics that suit the way I fish and get out on the water for some testing and a few winter snapper.

The new fit out includes a new Lowrance Elite 5Ti sounder. With Structure Scan and touch Screen, it comes with some advanced features that will take me a while to learn properly... then hopefully a new video with more detail should surface soon.

This is by far more kayak then I ever thought I would get my hands on! Let's hope the oceans are good to me and I can convert some great catches over the coming summer season so we can get some new videos up with both fish and tips."