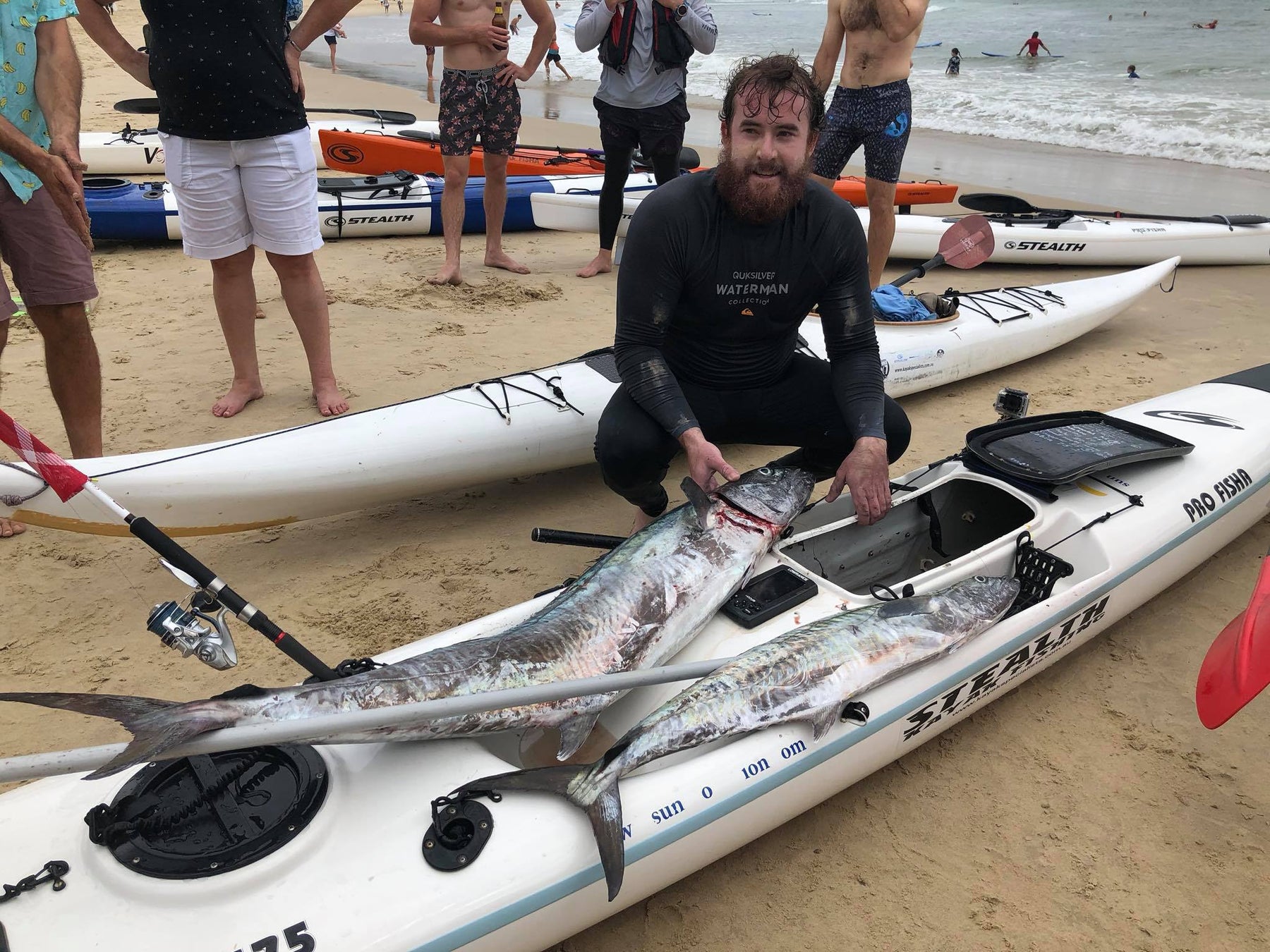 The Noosa Challenge Report
AKS recently hosted the 7th Noosa Offshore Kayak Fishing Challenge, and like many of the AKS events hosted in the area over the years – conditions were challenging. After all Offshore Kayak Fishing is not for the faint of heart.
With an ominous forecast the AKS crew made their way North for the event; no matter how far in advance we plan, we can't seem to encourage the Weather Gods to play ball. Perhaps it is natures way of providing some condition training for our Adder Rock Event (Which has been called the Tough Mudder of Kayak Fishing 😉).
Whilst the forecast was better than Last years' Starlight Charity event – our observation of the conditions from Sunshine Beach, coupled with a Healthy dose of Caution led us to limit the fishing area – Sunshine Reef was off limits. Jew Shoal and Halls was fair game.
The crew were met by 58 Keen offshore anglers ready to get out and into fish.
After a quick safety brief and equipment check we were underway and the participants hit the water – without incident in the benign surf that Middle Groyne offers.
Chatter over the radio was fairly minimal and not a great deal was given away, so when entrants started landing back on the beach I was quite keen to greet them and inspect the contents of their Fish Hatches.
By 11 am all but one had made it back to the beach and 16 Entrants had scored 18 fish, including: Spanish Mackerel, Longtail Tuna, Cobia, Spotted Mackerel, School Mackerel and Grassy Sweetlip.
Unfortunately, Gavin Visser, who was in sight from the beach was unable to score the Spanish and Longtail in his hatch – we have a strict policy on returning on time, and it was a shame that 5 minutes separated his haul from those that managed to score fish.
The entrants tucked into their Boerewors Rolls and Beers whilst we presented the fish scorers with their prizes. Each year we have managed to provide those who scored a fish with a prize.
We would like to thank Davos Tackle World for their Kind Donation into the prize pool. Davos has supported many of our events and it was great to have the team on board again.
With Special thanks to Entrant Gary Mathias – who kindly borrowed us his Jetski as a safety vessel and who kindly assisted us with the BBQ.
The Scores were as follows:
Tim Kreis – 432 Points (2 x Spanish Mackerel)
Roger Louw – 251.5 Points (Longtail Tuna and Cobia)
Owen Gray – 189 Points (Spanish Mackerel)
Mike Robertson
Rodney Brook
Nico Van Deventer
Chris Carney
Chris Cooper
Rod Pacitti
Jarrad Rodgers
Nathan Rogers
Dean Giddings
Edmond NG
Ido Bar
Rylin Richardson
Brian Hughes
Once again thanks to all that participated, particularly those that drove fair distances to join us. We look forward to seeing you at Adder to see if Tim can be Usurped !
Tight Lines
Dennis Tocknell
Click here to view more images