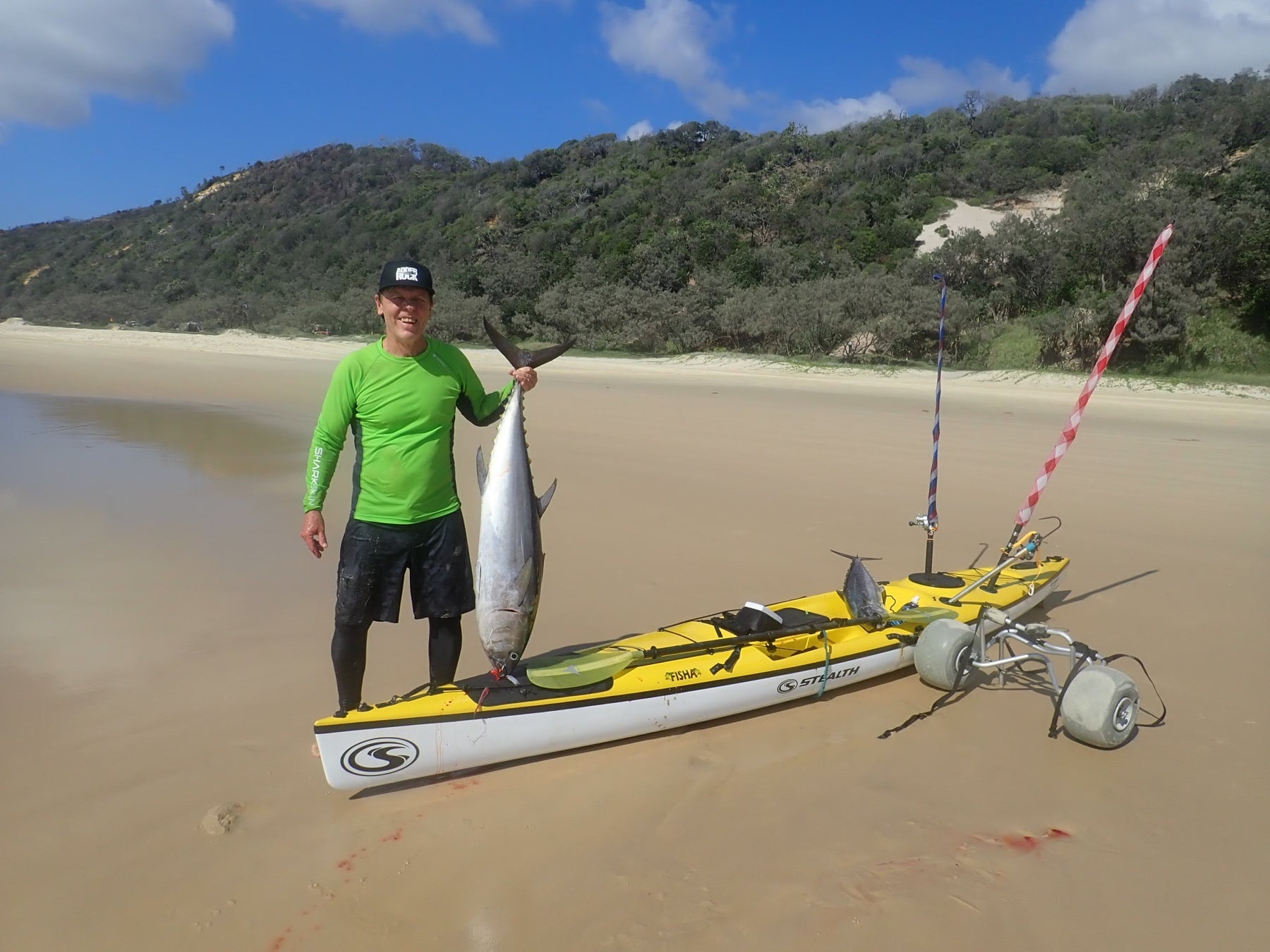 Tribe Tournament - Trip Report Paul OLeary
Fished Noosa North Shore with a crew of likely suspects Sat 4-Sun 5 Jan 2020.
First real go on a Stealth for me and was at 6s and 7s doing most things but managed to get a couple in the hatch in the process.
Late to the party as usual I managed a 106 Spanish Saturday.  A better effort this morning produced a 125 spanish and a 127, 18kg longtail that gave me a good hiding for a solid twenty minutes or more. Caught on slimies and Iluka pillies. Got cleaned up in the surf coming in both times. So good. 

Paul OLeary 
Editors Note - Paul OLeary is the Owner of Slayride Fishing Gear. Be sure to check out these Great Bait Swimmers here.