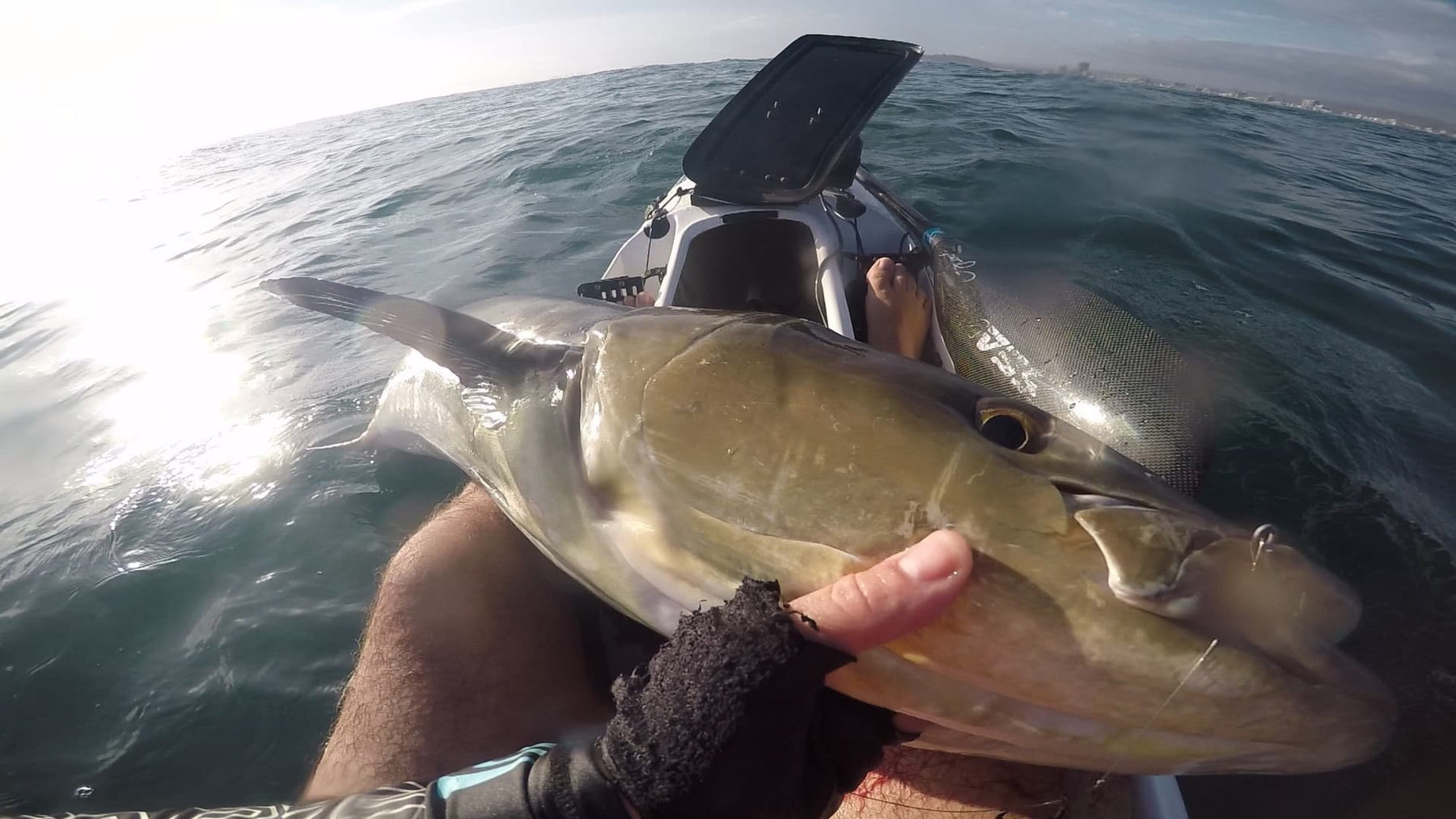 Trip Report - Winner of the January Tribe Comp (Biggest Fish)
Trip report for 25/1/20

Launched at 0430, Palm beach, 11th Ave. A bit over 1m surf, low tide. Managed to get out without issues.

Caught a few yakkas just in front of the rock wall. Had a large and a small livie dragging behind me. No surface action. Light northerly winds.

Three other yak's and only two boats on the water. After a few uneventful laps around wave buoy and a bit further NE, I returned to the reef.

Approx at 7am I've got a hit on a small yakka in 20m of water. Slow, shark like, persistent run. Reeled other rod in and start fighting the fish. I could feel big head shakes. Not the most exciting fight. Dragged me a bit but mainly staying under the kayak. Few metres up, and it run down again for 15 minutes. It came on a lighter gear so I couldn't push it too much.
Nicely sized cobia came up eventually, quite tired. Caught me quite surprised as I was sure it was a shark. It looked ready for the hatch. Managed to gaff it but putting it in took some time.
Paddled to the beach after to put it on ice. Measured 153 cm and 23 kg. Caught it on ugly stick 6' rod, Abu ambassedour 5600 C4 baitcasting reel, 30lb braid and 40lb leader.
Had five small octopuses and two crabs in the stomach

Great day on the water and beautifully eating fish.

Cheers, Nik